Introducing diamond jewellery
Pure. Naked. Unset.
Jewellery from Persée Paris presents diamonds in its purest or nude form; free from settings. Here you find a "masterly symphony of light and brilliance that the diamond will offer to the woman wearing it". In these exciting collections, fun, classy, rebellious, easy-to-wear and accessible diamond jewellery in arty designs await the woman who loves to wear her diamond every day. 
The Persée diamonds are laser-drilled with a ring to fix them to the delicate designs inspired by Greek mythology, traditional Moroccan styles. In these magical designs, contemporary art with a modern twist revisits beautiful shapes from legends and ancient cultures. The Japanese piercing technique magnifies the beauty of the stone from all sides so that the diamond reveals all of its fascinating play of light – unhindered, naked and floating on your fingers, wrists or around your neck.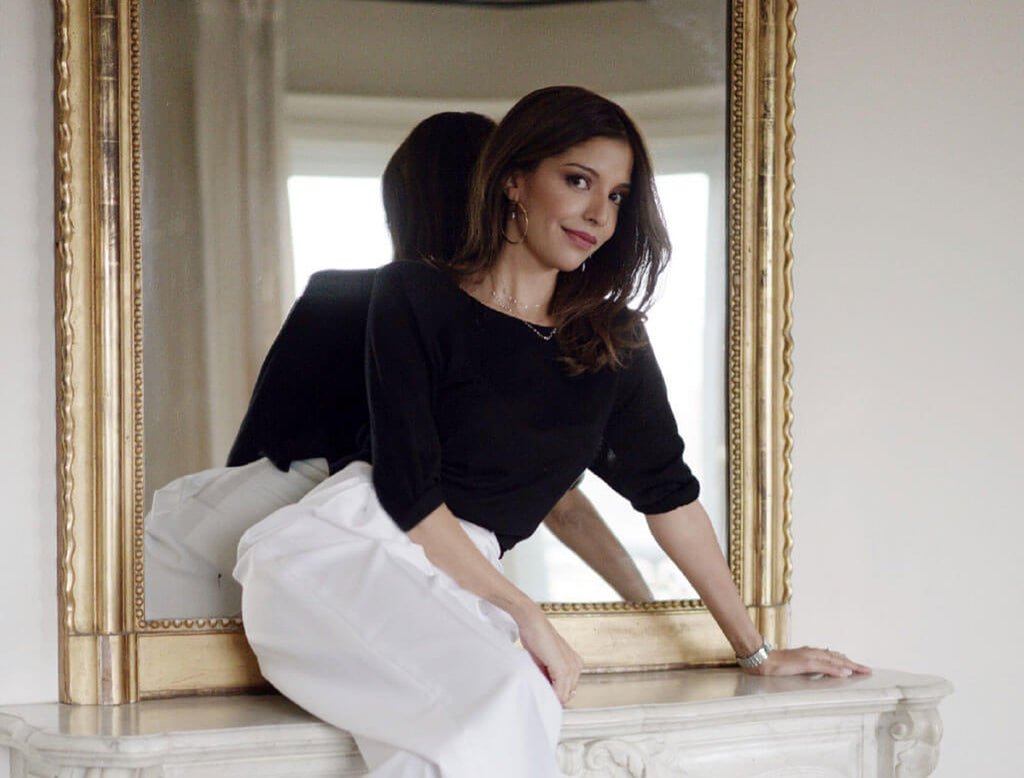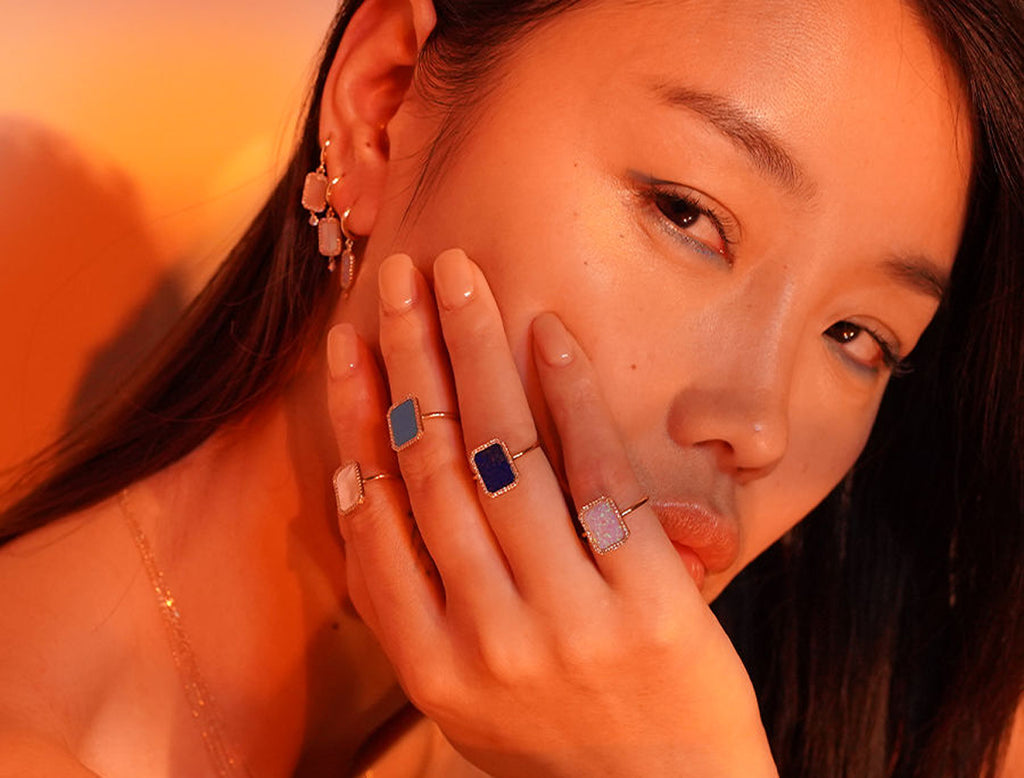 By Parisian Designer 
Nawal Laoui
Since 2017, designer Nawal Laoui creates beautiful, inspiring pieces for her Parisian brand Persée. Laoui, graduated with an MBA in Luxury Management and has worked for iconic brands such as Fabergé and Audemars Piguet where she learnt all about marketing and commercial luxury approach. She transitioned to designing her own jewellery after an inspiring and eye-opening world tour that got her thinking about what she wanted to do and express through her own work. 
During her travels, in Tokyo, she discovered the traditional techniques of high-skilled Japanese artisans specifically, the pierced diamond method. She was mesmerised by their unique and delicate approach to jewellery making and this is evident in all Persée Paris designs.
Designed for Daily Luxury
Brand DNA
Persée is driven by the will to present a pure, naked, unset and genuine diamond, while always heightening and disclosing more of the stone's sparkle and brightness. 
In Laoui's creations, we also find the crossing of her influences from Morocco, the land of her origins and Greek mythology: the name of Persée comes from Perseus, the child of Danaë and Zeus, transformed into a gold rain. The name of Persée has also been chosen as a way to play with the concept of the "pierced" diamond, a unique cut that gives the feeling that the precious stone is floating on your skin. 
The brand is also an incarnation of the Klein blue color that both evokes Greek mythology but also the Mediterranean Sea that is strongly linked to Laoui's Moroccan roots. Her love for the purity of the stones to the artworks of Picasso, Calder, or Brancusi, is written all over the story of Persée.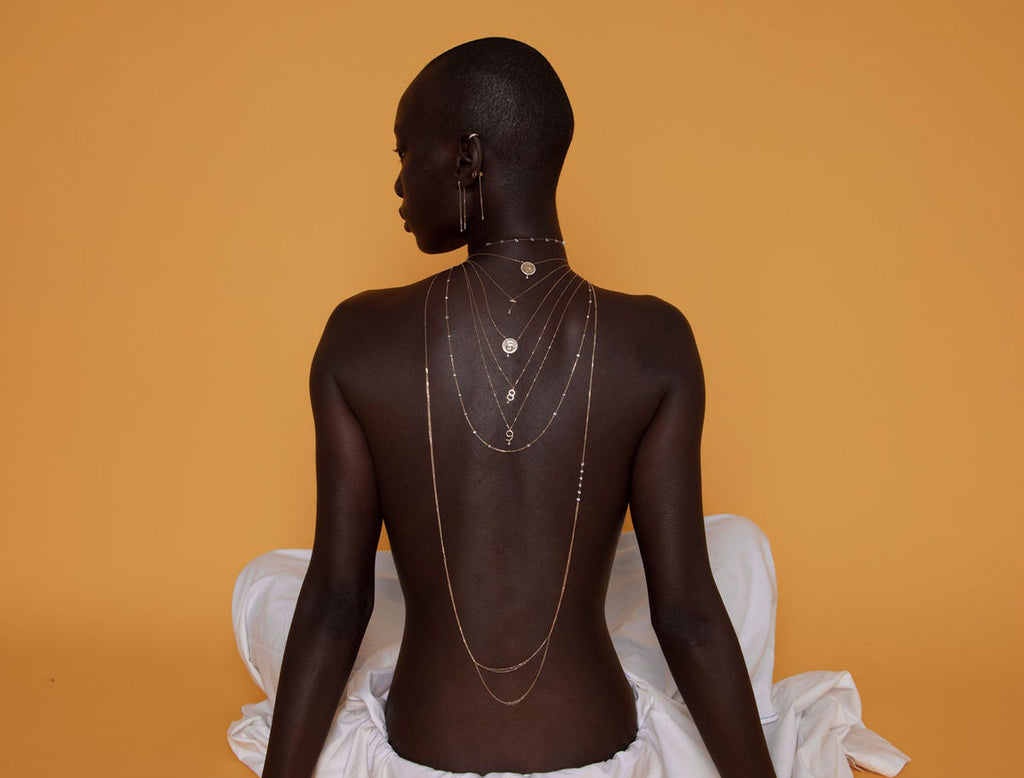 "Daily luxury, luxury of simplicity. This is the magic that Persée offers to women of all ages."
Persée Paris
Why we love it
Persée Paris is highly creative, passionate and original. We know and love evry piece of diamond jewellery we have curated for our collections and are excited to introduce an excellent collection from a brand that values the brilliance of the bare stone and seeks to present it in all its "un-set" beauty! Persée presents one-carat diamonds maximum which are directly pierced in modern approach to unveil its authenticity and natural brilliance.  
We hope you enjoy jewellery from Persée Paris as much as we do and catch on to the idea that you can wear diamond jewellery anytime and anywhere with the freedom to mix and match all the pieces.