Something elegant, something genuinely luxurious
#Helgstrand
Designed for someone who is described as picky; someone who demands perfectionism in both aesthetics and quality. Helgstrand Jewellery offers uniqueness and exclusiveness to such a person. Every piece is an expression of luxury making a huge difference to the one who wears them.
The Helgstrand collection boasts unique designs shaped in 18-karat gold with diamonds of the absolute best quality. These exceptional designs are inspired by the delicate shapes of the equestrian equipment, with a classic and timeless expression. We are delighted to present here jewellery designs stemming from a passion and driven by the vision of creating jewellery that can narrate the story.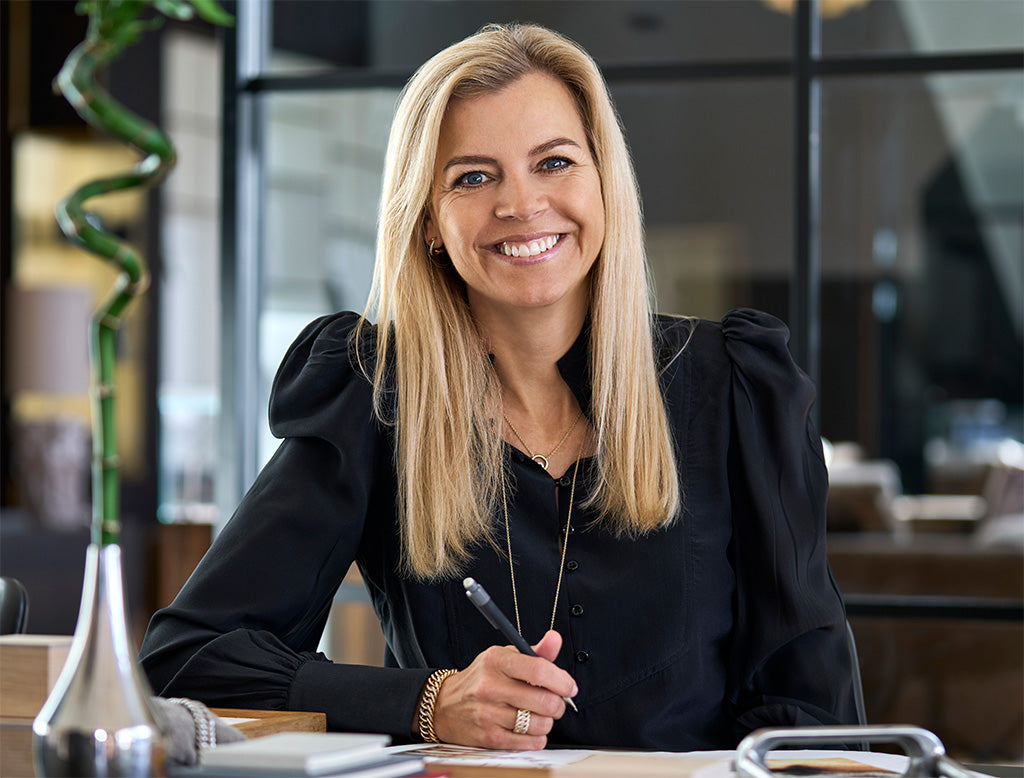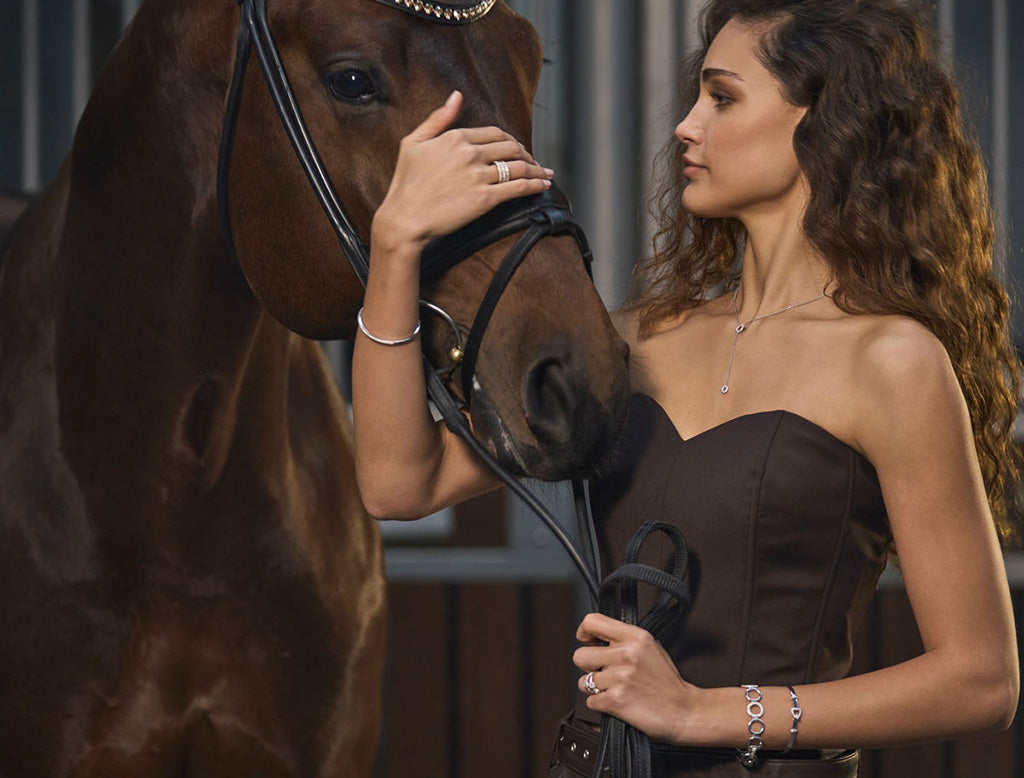 Passionate dressage rider &
Creative jewellery designer
Marianne Helgstrand is the founder of elegant jewellery designs of Helgstrand Jewellery. She grew up surrounded by nature in the Northern Jutland, Denmark. The foundation for her jewellery adventure as well as the start of Helgstrand Jewellery began with her grandmother's brooch which she admired from a young age. 
As a sprouting seed, Marianne started dreaming about creating a collection of her own designs, discretely inspired by the unique shapes of the equestrian equipment. To Marianne, it was of utmost importance to create something elegant, timeless and unique. It took some courage to make the leap to become an entrepreneur. To some, the process of transforming a creative thought into an exclusive piece of jewellery might be everlasting, but to Marianne, it was more the art of limitation. 
In 2014 more of the unique designs became a reality and the first complete collection was launched in December 2015. In just a few years Marianne's designs have taken root in the consciousness of people and are today representing Danish design and solid traditions of high-quality craftmanship, admired by women and men all over the world.
The Helgstrand
Design DNA
The brand stands out for designs inspired by the equestrian world and Marrianne's passion for horses. The series in the collection from Helgstrand Jewellery – Prima Donna, Matiné, Lorenzo, Sitana, Fiontini, Revolution, D'avie and Adriano are named after horses that had a special meaning for Marianne and her family. Just as these majestic creatures symbolize a harmonious blend of strength and elegance, the jewellery captures the essence of this. 
The brand represents conceptual designs of superior quality based on traditions of solid craftsmanship. Every piece is crafted either in a whole or in smaller pieces, with the purpose of finally assembling it with absolute accuracy. Talented jewellers create different types of surfaces, making every design absolutely unique.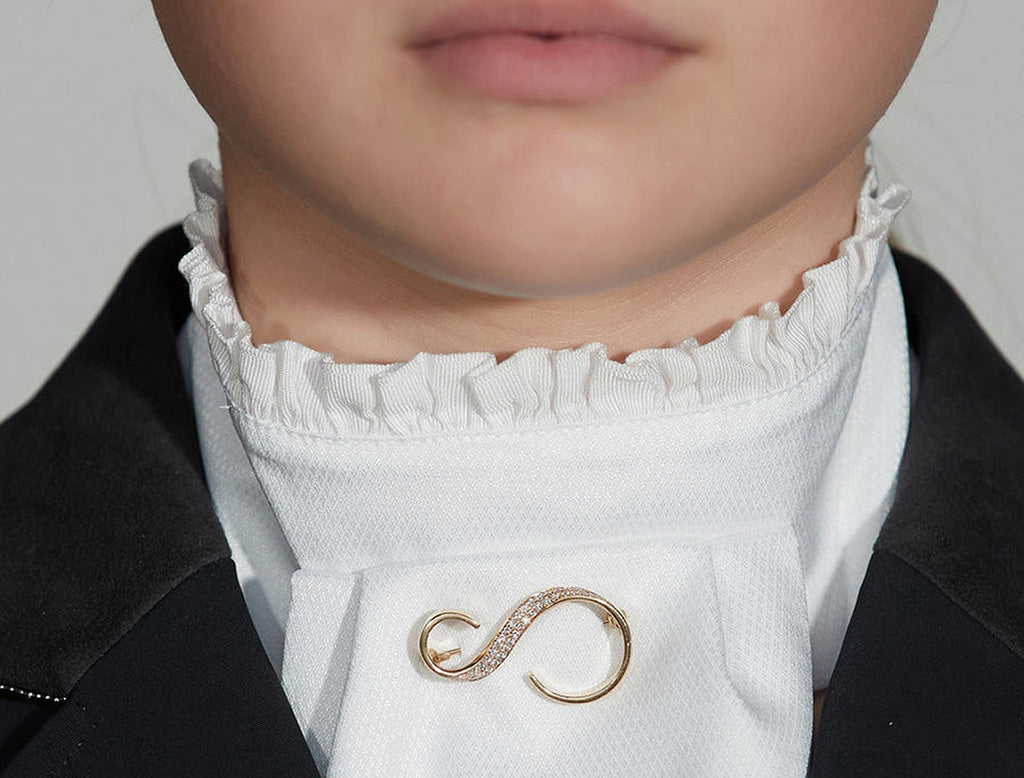 "A universe of passion and beauty… "
Responsibility & Sustainability
Passion & dedication
"Our dedication to sustainable production is the foundation of our commitment to delivering jewellery of the highest quality." 
Helgstrand ensures that each step of the manufacturing process is carefully crafted with sustainability and ethical responsibility in mind. The working conditions of those involved in creating the jewellery are given paramount importance, with close collaboration with all suppliers and partners to ensure a fair working partnership.
Every piece is crafted either as a whole or in smaller pieces, which translates to less wastage. Helgstrand uses 100% recycled gold to minimise global mining. The designs are adorned with certified white brilliant-cut diamonds of natural origin and are purchased in conflict-free areas.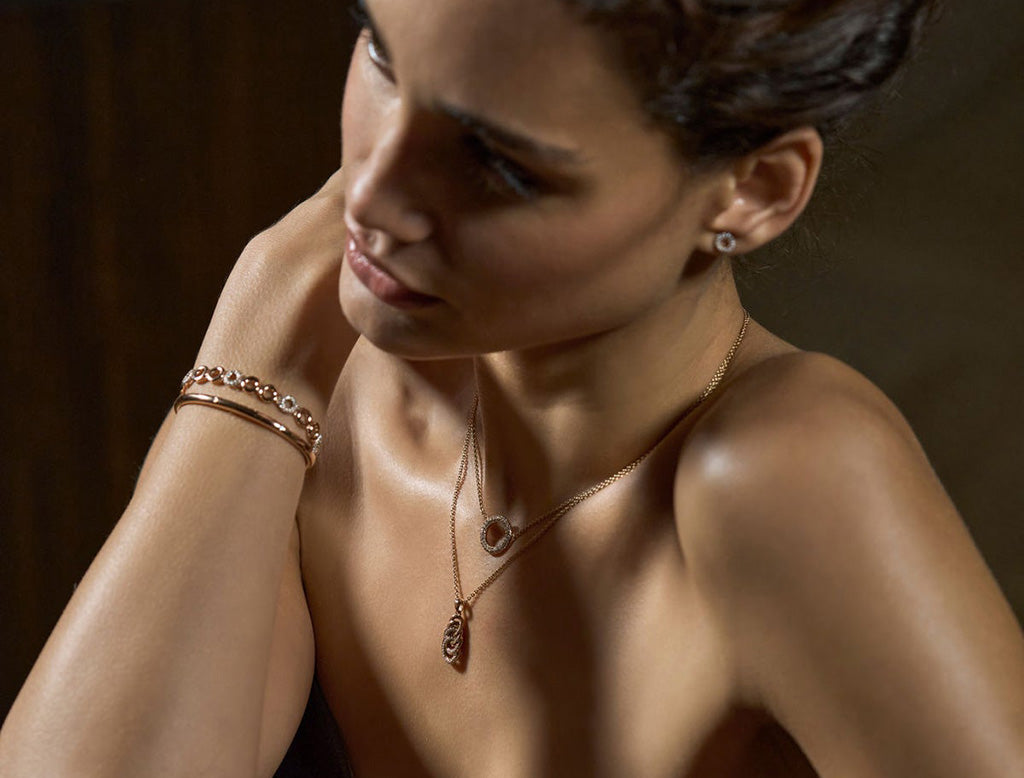 Helgstrand Jewellery
Why we love it
We love the quality and all the different small details that go into the elegant Helgstrand designs. The amazing designs in 18K gold are adorned with high quality white diamonds. Furthermore, we adore the story behind the brand and how everything is inspired by something as different and unique as the equestrian world! And most importantly, even though the jewellery is inspired by the equestrian world, the designs are so discreet, they appeal to everyone.