Classic hoops and dainty necklaces have been the ruling accessory for some time now. However, according to the 2019 runways, it is time to get prepared for the return of maximalist jewellery. Expect rhinestone details, larger-than-life earrings, reimagined chokers, statement necklaces, and even bangles making a comeback. To help you get ready for the reappearance of new and latest trends, we have rounded up the best jewellery trends and designs spotted on the runway of 2019 during the fashion months.
Keep an eye out for all these trending jewellery pieces at The Jewellery Room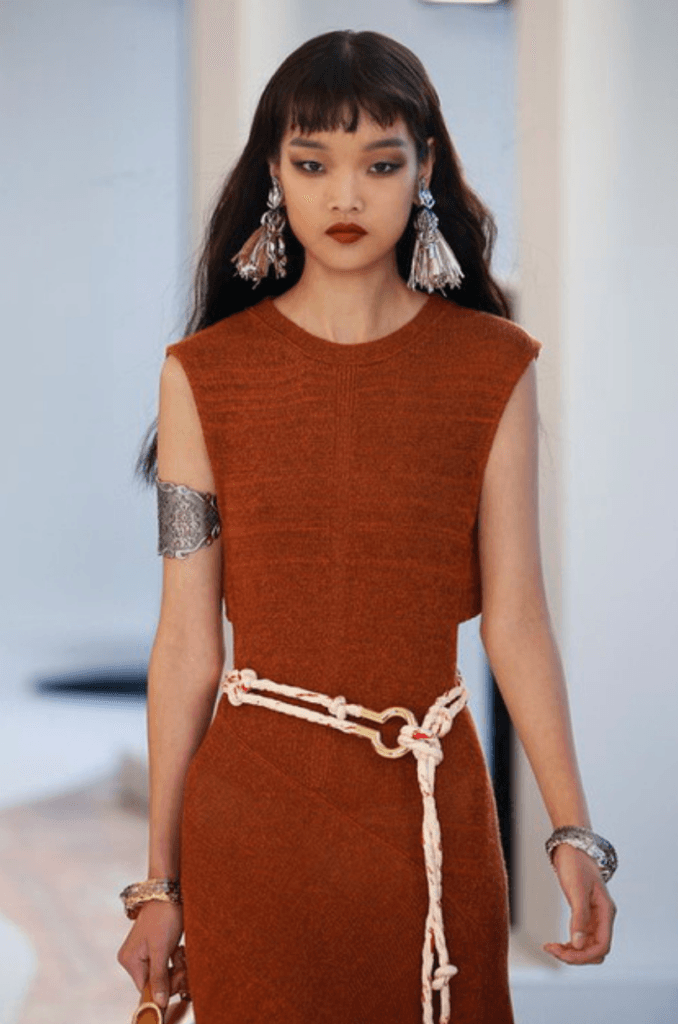 Seasonal Must-Haves Jewellery Pieces
Jewellery designers are thinking out of the box when it comes to innovative jewellery pieces. Some are funky showpieces and non-wearable art while others are reinterpretations of these and actually quite cool and suitable.
When it comes to seasonal musts-have jewellery pieces for Spring Summer 2019, items such as chokers, XL earrings and Bangles are on the list.
Our designers at The Jewellery Room are more minimalistic and petite than what we see on the Runway, yet there are quite some references from the giant Cat walk show pieces to the actual pieces you can get you hands in – they're much easier to wear and still trendy and up to the seasonal trend.
The world is catching on to the latest trend of the more-is-more approach to jewellery brought to us by Gucci and Chanel. As often as not, the recent fashion week consisted of the model's finger loaded with many rings along with their toes as well. Bracelets were laden up on the arms, and plenty of necklaces were worn over one another in an abundant amount.
Surely, Coco Chanel who first brought this concept and made it popular would have approved the blend of paste and precious!
Alexander Mcqueen & Chanel  
Say Goodbye to Basic Hoop
Trench coats are not the only classic and traditional piece that went through a makeover. The classic round hoop was upgraded and redesigned as well. At Matty Bovan and Loewe, classic hoops got a crafty and artistic redecoration along with some fillings.
However, Valentino went through a completely different direction when talking about jewellery trends, with Pierpaolo Piccioli taking on a completely different direction. It eliminated the bottom of the round hoop and went on to thicken the hoop and gave drama a whole new meaning.
Chockers are What you Want in your Closet Right Away
When talking about chokers, there is no point in circling around it. It is a must-have; Junya Watanabe and Vetements have invigorated a studded punk band whereas chain models took over the runaway for Hermes, Off-White, Christian Dior and Marni. Here, chokers were worn over a simple collared shirt rather on top of our skin.
Chocker's have forever been a part of the jewellery community and still play a big role in the jewellery trend market for the coming year too. Don't have one? Check out some beautiful chokers and necklaces here. 
When it comes to throwback, nothing is as precious as a jewellery trends from the past. Jewellery has always been welcomed, whether it was a design from the present or a design from years back. The same was the case on the 2019 runway.
The ladylike dressing was a sub-theme for the runway of Spring 2019 as shown clearly using the return of pearls, charm belts, and pastels. The throwback logo jewellery versions joined hands and shared space with the more assorted styles of the present. This included the string tied shells shown off at Altuzarra along with darts joined together with enameled flowers by Versace.
At Givenchy Spring 2019, it was clear that simple and elegant pendant earrings were to remain a jewellery box staple and were maximized in this fashion week. These earrings were extended to graze your sternum and some towards your ribs. Acne Studios brought forth a newly designed and out-of-the-box earrings that were long and heavy enough to be worn as necklaces.
The most out there and screaming jewellery trend of the 2019 runway was jewellery being combined into the latest cloth designs. These designs were either in a very decorative matter such as embellishments as exquisite as gems shown by Louise Vuitton or in a structural manner such as the dresses adjourned from chokers by Matty Bovan and Y/Project.
If you are a big aficionado of the outdoor world and are looking for a way to connect with the wildlife, then nature-inspired jewellery like this piece is one of the most famous jewellery trends today. Fashion jewellers today have started crafting flower bracelets, tree brooches, animal necklaces, and leaf earrings.
Every fashionista is aiming to get in the action with the wild-side jewellery tend. The importance of this jewellery trend is that nature helps in bringing slight meaning and inspiration to you precious pieces. It helps in symbolizing the community, beauty, growth, development, and life.
Every charm bracelet or pendant linked with nature says something or holds something important regarding who you live with, where you live, and what you want from life. Let yourself fly towards the wild side of fashion with these beautiful pieces.
Fruit-styled jewellery is something you can use for a refreshing and sweet look. Whatever season it is, choose the fruit of that season; enjoy a pineapple in the summer, an orange in the spring, lychee in the winters and banana's in the fall.
This fruity jewellery trend allows you to have many bold color options and classical styles matching with your outfit. These fruit choices are very fun to pick from. If you want to go for an audacious look, choose a fruit that screams delicious, and if you want a subtle look, pick a fruit that inspires your look.
Jewellery trends have brought back bold and asymmetrical earrings. They stand out and help bring a funky look to every outfit you wear. You can wear earrings designed by a particular theme or make them totally mismatched. Or, you can wear matching bold earrings or a single earring that is over-sized.
Whatever you choose, earrings of today are bold and asymmetrical, like this one, and give an incredible and strong look. Show off your freedom and strength with some earring madness.
As a jewellery trend takes over the world, people have started to find a new value waiting for them, and this has become incredibly nostalgic for them. Simplicity has made people crave calmness and see designs through a new scope with refined volumes and shapes. This simplicity has taken over the jewellery world by storm; just like heavy jewellery is much appreciated, simple jewellery is deeply loved as well.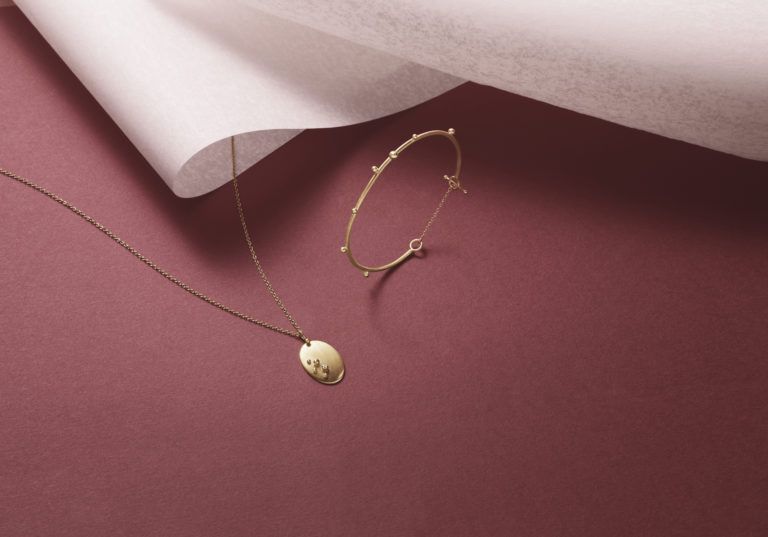 Pearls have been a jewellery trend staple for years now. There were in style for the ancient people and are still in style today for the new generation.
Pearls are a simple way of connecting us to the vast pieces of water, the wide unknown and the special kind of wisdom it brings in welcoming what we know and what we do not know. Show off your wisdom, knowledge, and elegance with a long chain filled with small pearls or tear a page from Audrey Hepburn's style book and get a big chunky pearl collar.
Whether you aim for, pearl jewellery lets you stand out in the crowd as someone with a decent amount of class and culture. Check out the pearl jewellery that The Jewellery Room has to offer.
Another piece of jewellery making a comeback in the jewellery trend, bringing you close to nature is a blend of sea shells and jewellery. As majestic and delightful this blends sounds, it is even better wearing it. You can get jewellery made from original sea shells or wear jewellery inspired by it. Both of these are alluring and capture the eye of the beholder.
Buy the Latest Jewelry Trends from the Most Reliable Source
2019 is the year for comeback and authenticity. With the start of this year, you can find your favorite and rarest pieces present in the market, however, buying them can be pretty expensive for you.
To enjoy the best prices, visit The Jewellery Room and grab the latest jewelry trends present. Grab your own fruity necklace or take something simple and make it into something grander.
Whether you want a small piece of jewelry or a large one, The Jewellery Room is sure to help you out!
Read All our Jewellery Trends Posts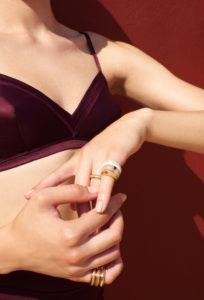 It may seem as if changing your look requires a lot of effort. But with the help of the right pieces of jewellery, you can
Read More »