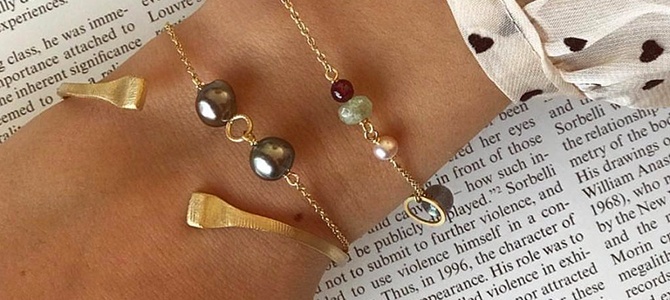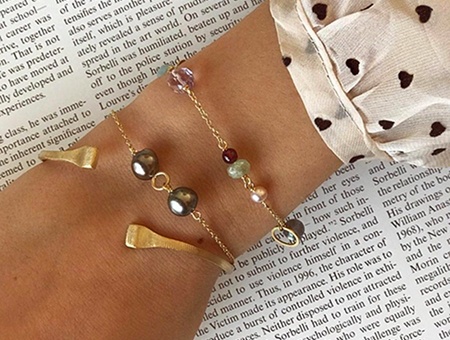 Bracelets
BRACELETS
Delicate bracelets with petite adornments are simple beauty. Choose your favourite bracelet carefully because you'll never take it of once you've put it on. Magically the bracelet  becomes part of who you are. A beautiful bracelet is understated luxury and works perfectly with bangles and a watch or just as simple beauty shining alone.
Explore our selection of Scandi cool bracelets with diamonds, pearls, gemstones, letters or even personal hidden messages.
Bracelets sits comfortably on your wrist and creates that stylish neat look you want to wear every day.
BRACELETS Delicate bracelets with petite adornments are simple beauty. Choose your favourite bracelet carefully because you'll never take it of once you've put it on. Magicall... Read more