Beautiful Jewellery
Handmade to tell a story
Something old and something new is what you feel when you behold Edith Hegedüs' jewellery. In her unique collections, you are likely to find exclusive jewellery in gold and diamonds or combined with crafts, such as antique embroidery, hand-cut Italian coral or Victorian glass buttons. 
Always intriguing and brimming with artistic flair, Edith Hegedüs selected fine jewellery is simply enchanting. Every piece has something to tell. Something romantic, mysterious and delightful that you want to share with the ones you love. Here you'll find the one ring that will woo her, the necklace that holds the night sky, the button that became a pendant forever and many more exciting pieces for your darling jewellery box.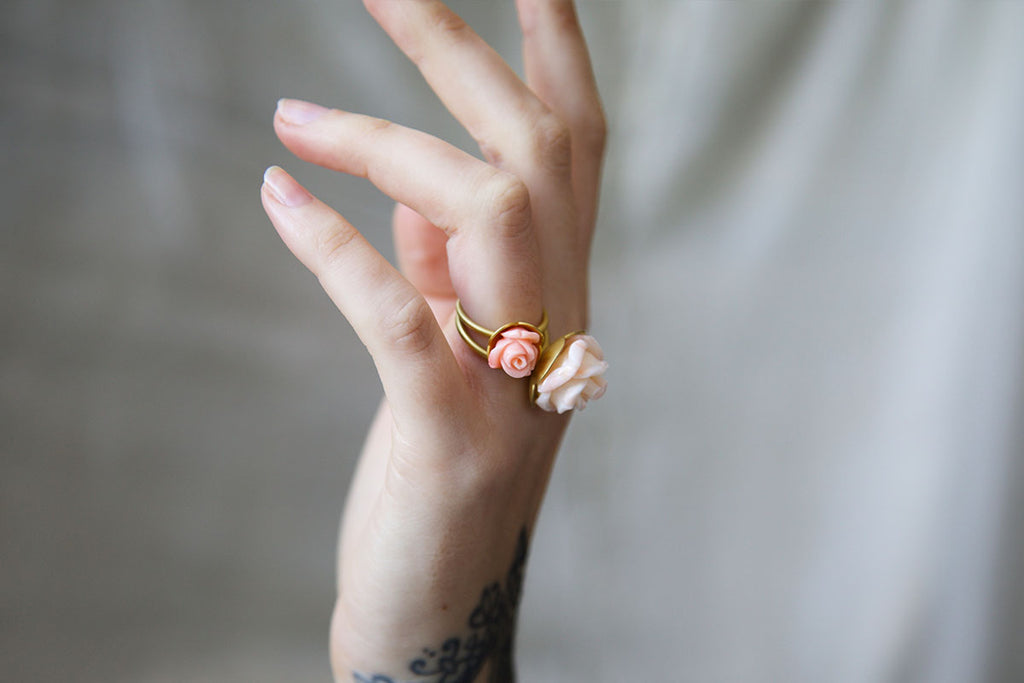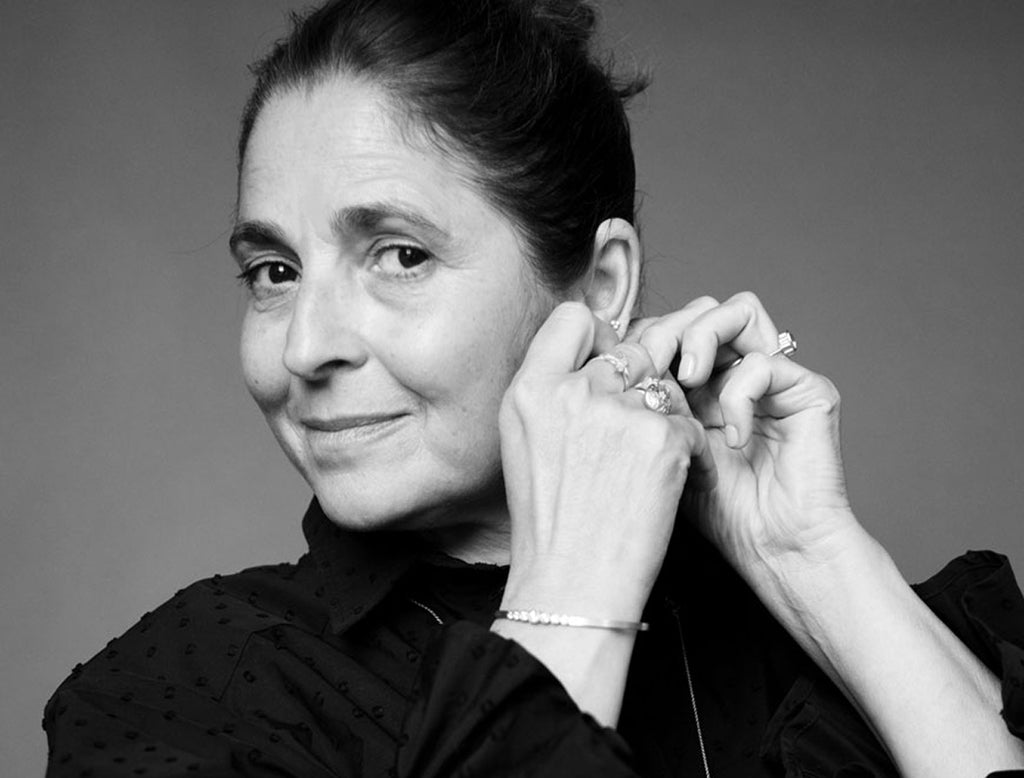 Designer & Goldsmith
Edith Hegedüs
Edith Hegedüs is a qualified industrial designer and a goldsmith. She worked for several years in the advertising and graphics industry before training as an industrial designer at Denmark's Design School in 1995. Subsequently, she worked for Ecco where she learned a lot but also realised that large companies were not a good match for her; she wanted to make a difference.
The turning point in her career was when she was appointed as a manager at Josephine Bergsøe's shop in 1998. During that period she got acquainted with the profession of her dreams, where she could be involved in the design process all the way, from ideas, through development and completion, to meeting the customer face to face. Furthermore, she discovered that she had the two qualities that make a perfect foundation for training as a goldsmith – patience and a passion for perfection. Five lovely years at Bergsøe led her to do a master's apprenticeship with Marlene Juhl Jørgensen and Jo Riis Hansen (Line & Jo) and trained as a goldsmith in 2007.
Edith's own dream came true in December 2011, when she opened her exclusive jewellery gallery No.10 Edith Hegedüs in Copenhagen – and a second dream was achieved on their 10th anniversary on 10 June 2022.
Reflections
Brand secret, inspiration and design DNA
All Edith Hegedüs jewellery is handmade, with a story to tell. The inspiration for them is found in her travels, everyday life, daydreams, and in memories. The jewellery becomes reflections of experiences, dreams and thoughts – whether it is a coral from Italy, a work of art or an old Audrey Hepburn film. 
Edith Hegedüs' jewellery is romantic, sometimes melancholic, and contains a story through the elements that become an integral part of the jewellery.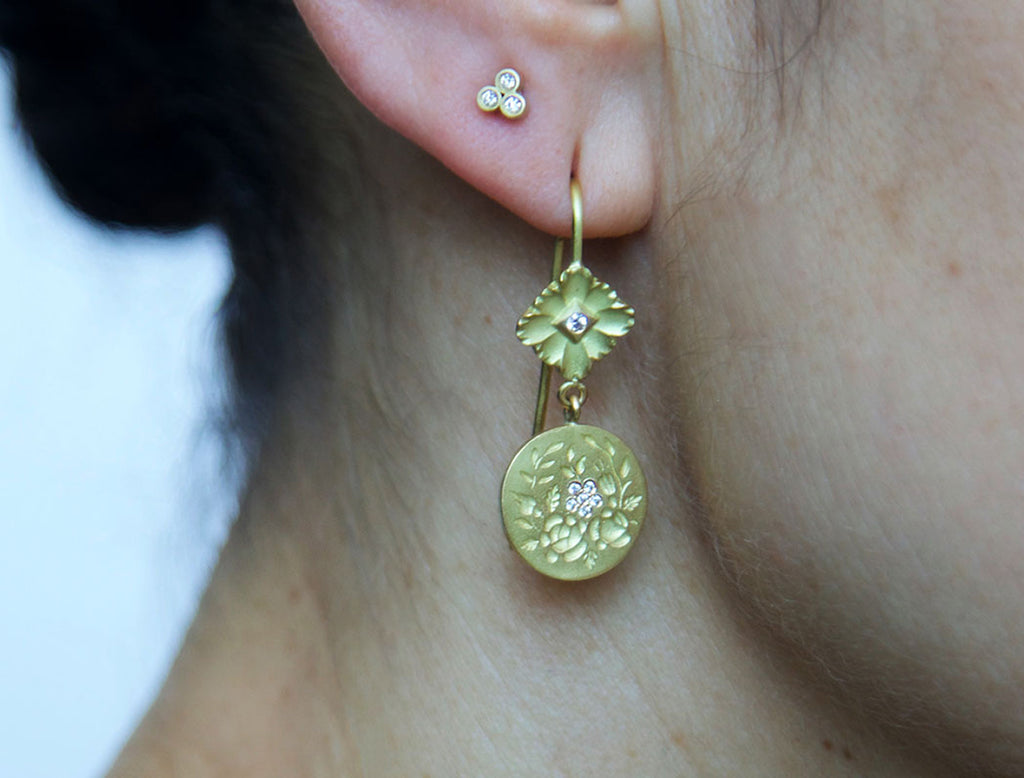 "An ornate Victorian button from the late 18th century turns into an elegant ring. Pressed miniature flowers from a Parisian flea market become an adorable pendant for a necklace. Hand-cut coral from the Amalfi Coast, treasures from the grand bazaar in Istanbul or something completely different are recreated into a unique piece of jewellery."
Edith Hegedüs & Sustainability
Responsible Design
Recycling: Edith Hegedüs uses recycled gold 
Upcycling: Many of Edith's jewellery is one-of-a-kind, as they consist of unique elements, like antique embroideries, pressed miniature flowers or Venetian stained glass, found as small treasures and transformed into delicate jewellery.
"The composition, the tactility or just the beauty of my finds make it irresistible for me to redefine the purpose of the object and create a new piece of jewellery."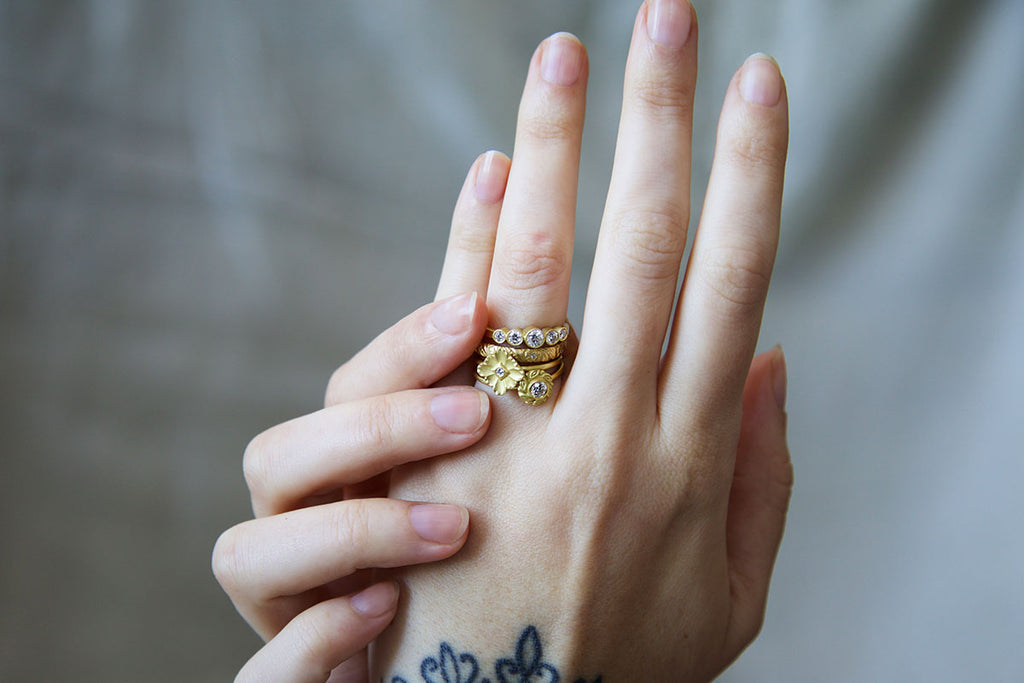 Edith Hegedüs
Why we love it
Edit Hegedüs is very artistic and visual – everything she touches has a high-end vibe. She takes her time and never stresses a process or a design, as quality takes time. The pieces from the Edith Hegedüs collection are very exclusive and feminine. We love the feminine soft look and feel and her unique ability to discover rare gemstones. She has a singular eye for antique materials and rare stones or bits and pieces which she incorporates into her lovely designs. 
Although, her hand-carved stones and corals have an ancient reference she manages to craft them in more modern designs which makes them appealing and aspires to become long-lasting evergreens. We absolutely love the very personal designs with a storytelling style and the history the beautiful jewellery pieces carry in the materials used as well as the form.