Wedding season is up – so here's one for the guys:
If you are about to buy an engagement ring for the true love of your life, you know – that special ring that will be a permanent symbol of your love and life together. Then you will need to get in on some of the "do and don'ts" and facts of what women want.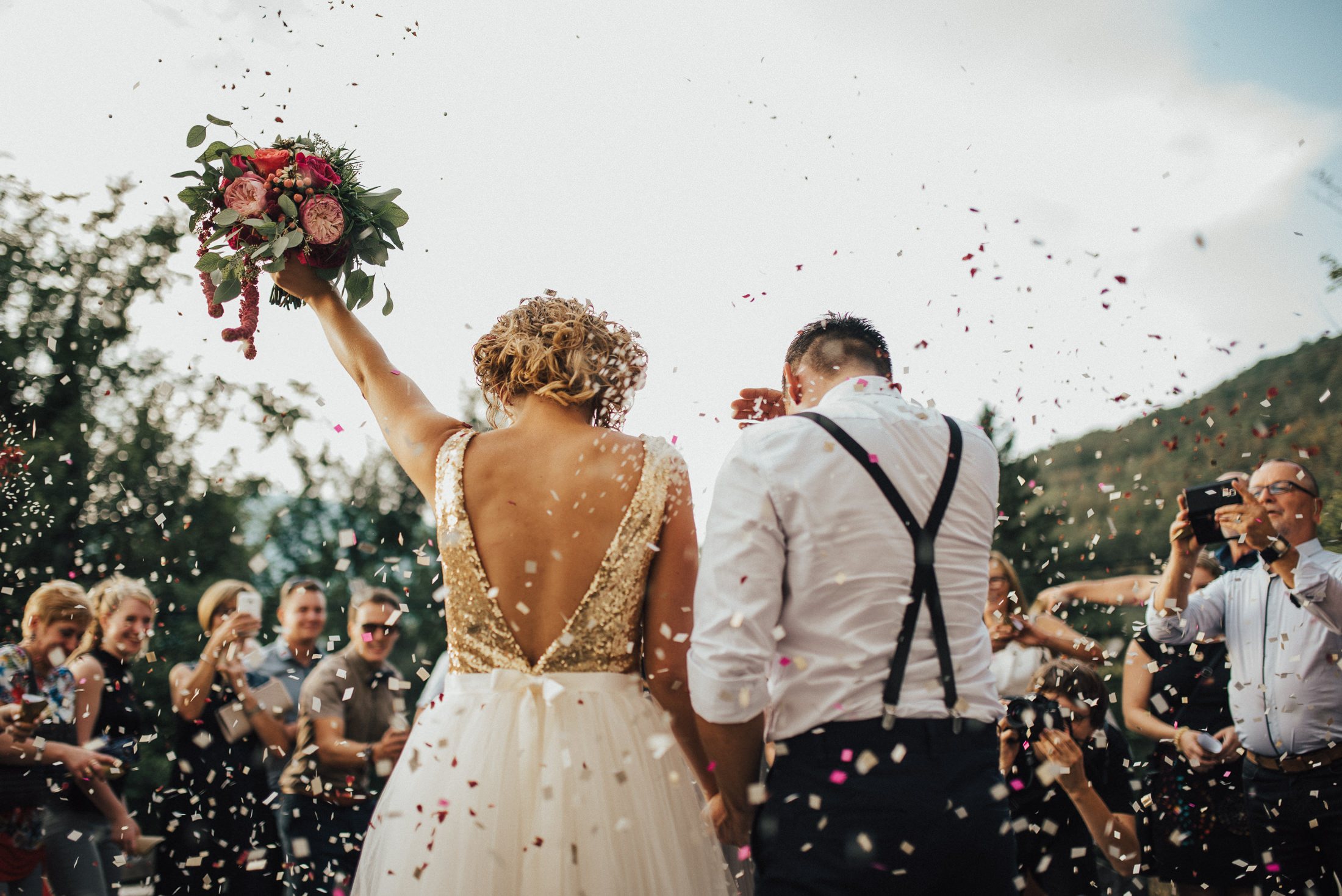 Fist trick
When choosing the perfect engagement ring, a good way to start is to keep an open eye on what your girl's favourite jewellery is. You have to consider whether she is the type of woman who likes to wear something classic and simple or if she'd rather go for something bold and adventurous. The ring is important – and you want to get it right.
Second trick
Try to remember how she reacts when seeing her friend's engagement rings – If she has a pretty clear opinion on the look of these rings, then try to pinpoint her taste that way. Don't buy her something according to your own taste, but try to capture what you know she desires.
The tradition of the engagement ring started in the year 1477 where a lovesick Austrian named Archduke Maximillian gave his loved, Mary of Burgundy, a diamond ring to celebrate their love. The tale further states that, when presenting the ring, Archduke Maximillian placed it on Mary of Burgundy's third finger on her left hand, which then let to symbolise that the this particular finger had a vein that led straight to the heart.
Third trick
Try to get a unique piece of jewellery – maybe try something with coloured gemstones instead of diamonds. Gemstones are really having a revitalization these days and lots of people are mixing gemstones with diamonds in their engagement rings, which looks amazing!
The final question you will have to ask yourself is: "does an engagement ring have to be huge?" – in my opinion, no. A ring with diamonds or gems will always be beautiful – every single diamond is special in its own way, but why not invest in carat and clarity, right 😉
The hardest part is definitely to find the right ring.  The easy part is to ask the question, just take a deep breath and remember, it's only for the rest of your life!
Feeling brave – shop this unique diamond ring fro Bergsøe Jewellery right here. 
Or more the traditional type? Perhaps you will like one of these below.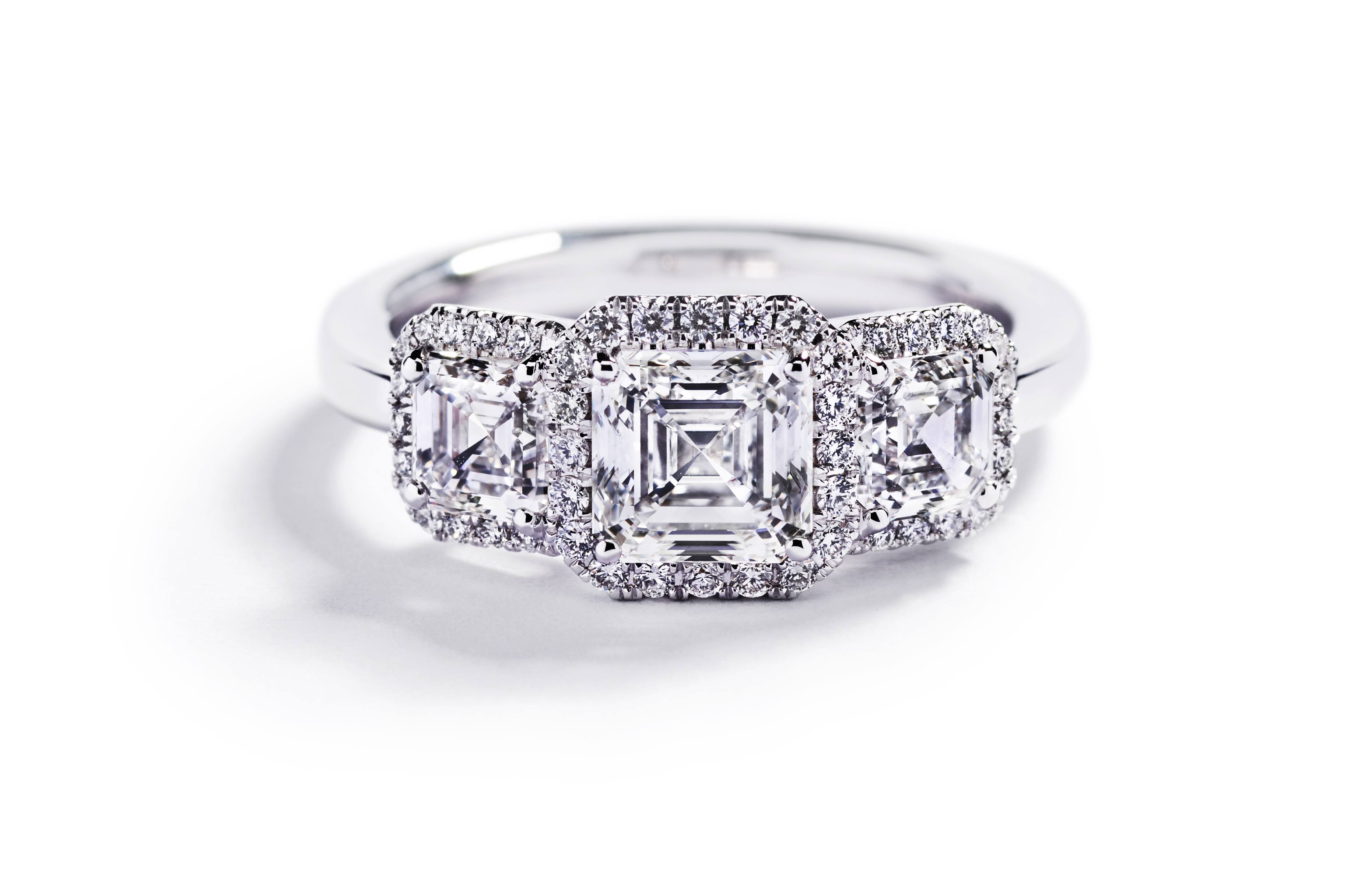 18k white gold ring from Hartmann's.
18k white gold with white diamonds from Tiffany's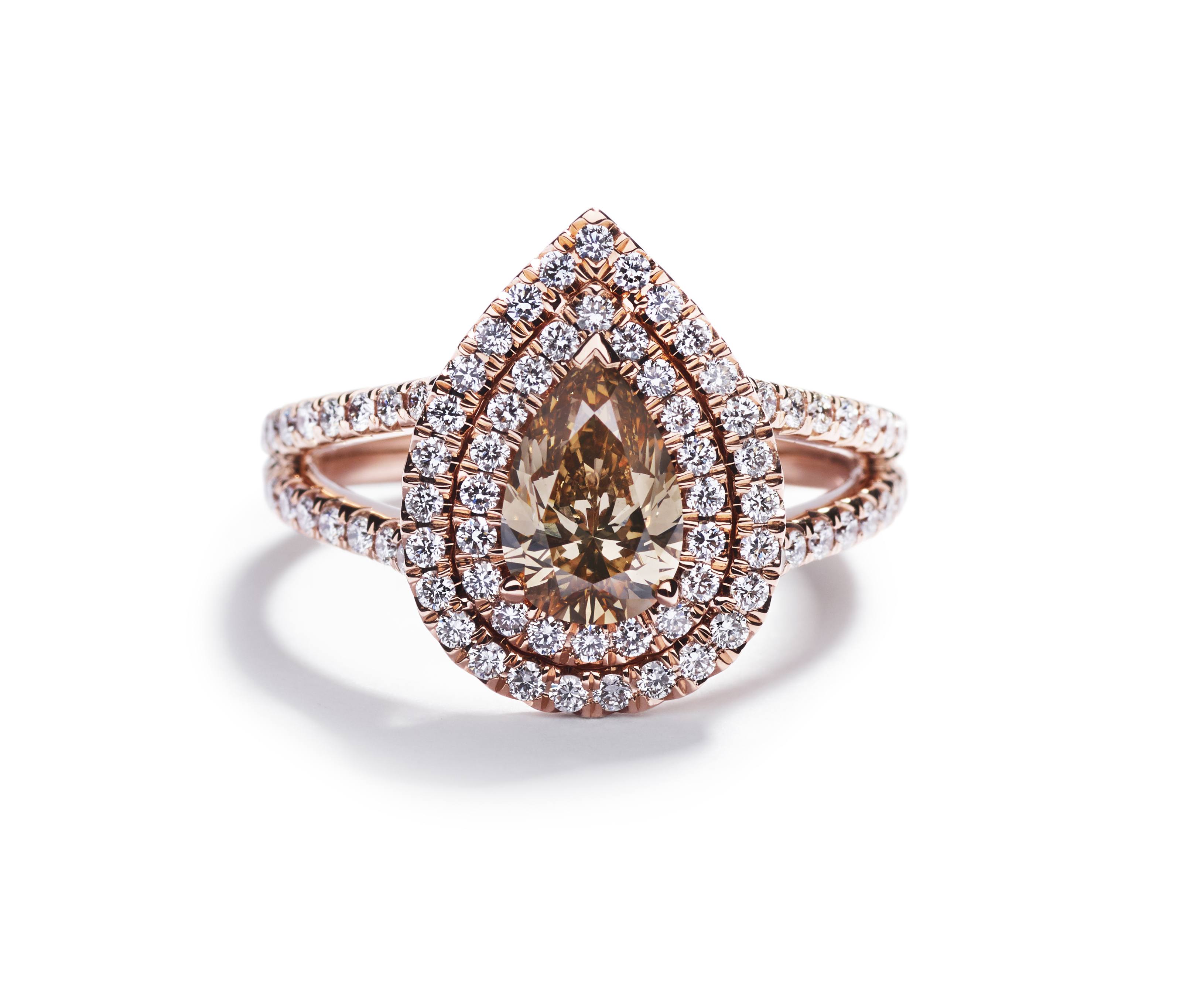 18k rose gold ring from Hartmann's.