London has greeted us with open arms. We are so happy and grateful for the support we have received from the exhibiting brands, press, buyers and sponsors who all send our launch event in London off to a fantastic start.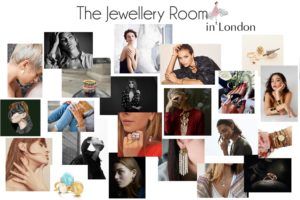 THANK YOU SO MUCH TO:
OLE LYNGGAARD COPENHAGEN, MARLENE JUHL JØRGENSEN, ROBINSON PELHAM, PANDORA, SARAH HO JEWELRY, VIERI, VIBE HARSLØF, PHINE, T/RAW, PILGRIM, SATTA MATTURI, NANIS ITALIAN JEWELS, MARIA E. LUISA JEWELS, CARTERGORE, SORENNA, TAMARA COMOLLI, LAURENCE COSTE, ANNI LU, MARIA BLACK, JULIE NIELSDOTTER JEWELLERY
And last but definitely not least
C E R A M I C A X ADORN INSIGHT, with curated pieces by;
FERNANDO GORGE, BULGARI, CHAUMET, SABRINA FACCHETTI, MARION VIDAL, COMPLETED WORKS, POMELLATO, MORGAN MOREY, SAYA KUBOTA, ALICE CICILONI, ANDRES GALLARDO, AMAZFIT, GEORGINA HOPKIN, BERNARD DAUD & CLAIRE PRICE
 WGSN, Adorn Insight, &Tradition, FatDane, Well & Truly, RATION, Fibrewater.