Hot Lips
According to professional make-up artists and International beauty bloggers, it is no secret that red hot lips are on fire when it comes to beauty trends. But the lip silhouette has also sparked inspiration throughout the world of jewellery.
Right now independent jewellery designers from around the globe nurse an obsession with the iconic lip symbol. We are allured by this funky trend and have spotted these designs below, which we wouldn't mind spicing our outfits up with for the coming party season.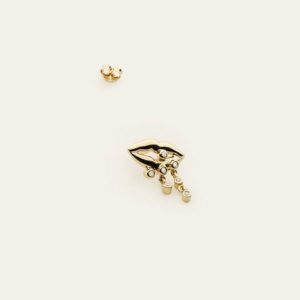 Add a little humour to your everyday wardrobe with this beautiful mouth earring in gold-plated silver and diamonds by Danish Marlene Juhl Jørgensen.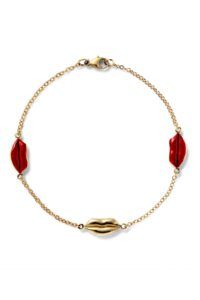 With the Kiss By The Yard Bracelet by Alison Lou you can wear your emotions on your wrist. The bracelet is made in 14K Yellow Gold and consists of 3 lips with red enamel on one side and solid gold on the other.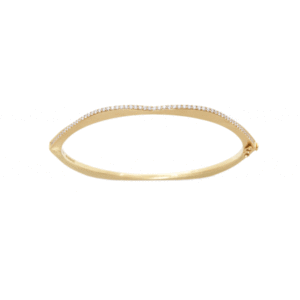 Above bangle bears the cool name – OMG! Crafted in yellow gold and diamonds bangle by Raphaele Canot. Raphaele distils the essence of femininity into her designs, creating the ultimate stylish wearable jewels.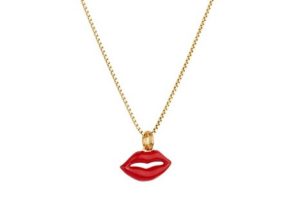 The Danish label VERA VEGA has designed a necklace that blows you a kiss. The Kiss Kiss Bang Bang Necklace is part of the label's colourful Rouge Ballroom collection. We love the bold and vibrant red colour.
The new line from Bjørg jewellery celebrates the poet, photographer and artist Dora Maar. Dora Maar was Picassos famous model and muse, but the fact that she herself was a remarkable artist is not as widely known. The designs from Bjørg are handcrafted in sterling silver and plated with 18K gold.
Embrace the hot lips trend in funky style with the rings and earrings from Delfina Delettrez.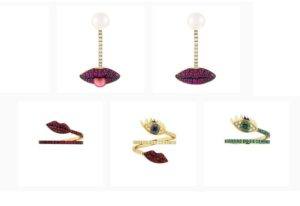 Delfina Delettrez introduced the "Portrait" collection of rings inspired by her fascination with emoticons and their increased visibility in modern language. Merged with Delfina's ever-popular Dots rings, the fine rings evolve into seven new characters all with their own emotions and personalities.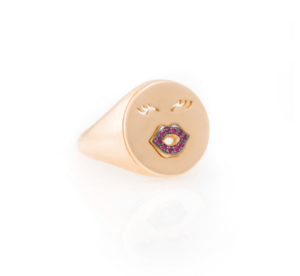 We totally have our paws up for this colourful diamond lip ring by The Twist.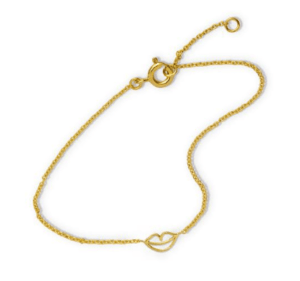 The Secret lip bracelet by Lulu Copenhagen is part of the label's Secret Pieces collection that are inviting people to share their secrets, whisper their inner thoughts, give a compliment or even start a flirt.