Faces - the new hot trend in jewellery.
If kimonos, wrap skirts and off-shoulder blouses are IT trends in the fashion world this summer, statement earrings and fine jewellery depicting FACES are definitely the trends not to miss in the world of jewellery right now.
Face it, this trend is everywhere. Just take a look below.
[caption id="attachment_10658" align="aligncenter" width="454"]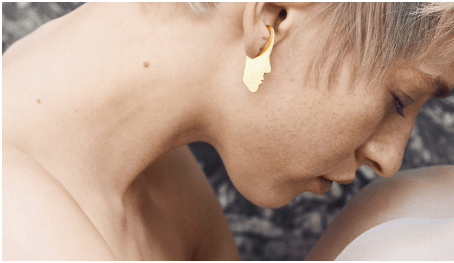 Cool Face earring , shaped as a face in gold by Vibe Harsløf[/caption]
Shop Vibe Harsløf Face earring  here
[caption id="attachment_679" align="aligncenter" width="264"]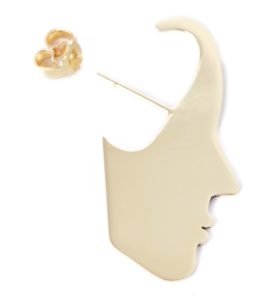 Earring shaped as a cool face in 18Kt gold by Vibe Harsløf[/caption]
Danish jewellery designer Vibe Harsløf has made the most stunning pieces depicting sculptural faces for her SS18 collection.
.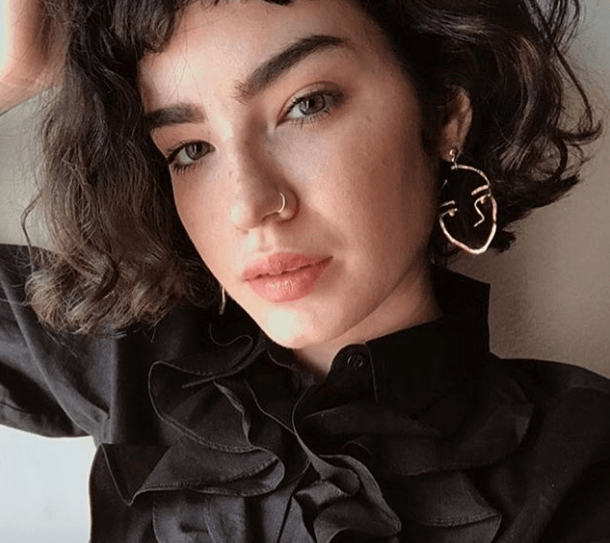 The Sister Earrings by Open House Project are carved by hand from sterling silver. The designs are branded for being slightly irregular, what some also like to call perfectly imperfect.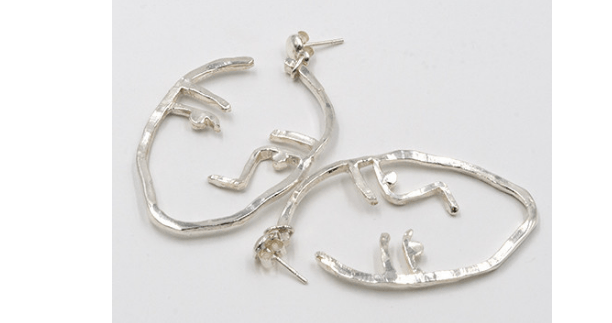 I
Jill Martinelli and Sabine Le Guyader are the creative women behind the American brand Lady Grey. The girls aim to create fashion forward jewellery that brings their progressive design philosophies to the ready-to-wear market, through a distinctive use of materials and bold structures.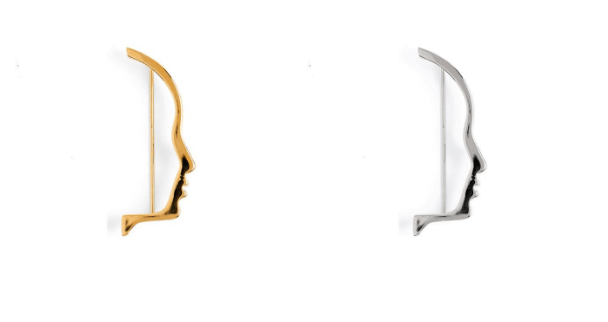 Their Silhouette Brooch is hand carved from plated bronze.
Another great label featuring jewellery pieces crafted so it looks like they have turned pencil drawings into gold in 3D - is Contempoh. I have already written about their amazing designs here.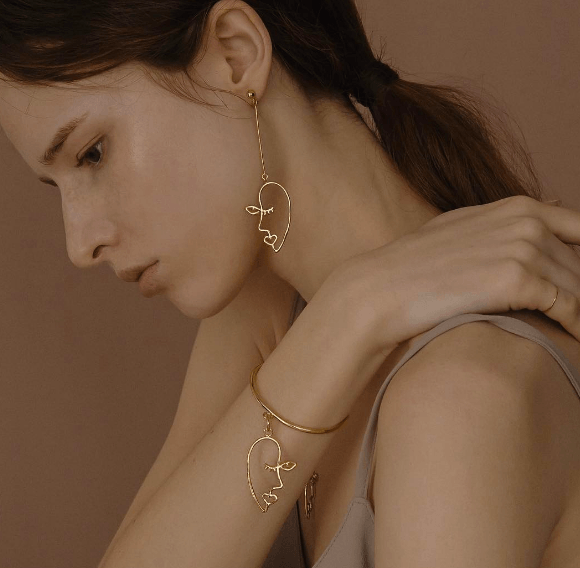 Die Motte is a project created by Astrid and Anel in Barcelona. The two jewellery artists interlace two personalities and demonstrate the "Feminine" from those different sides expressing themselves via their jewellery creations.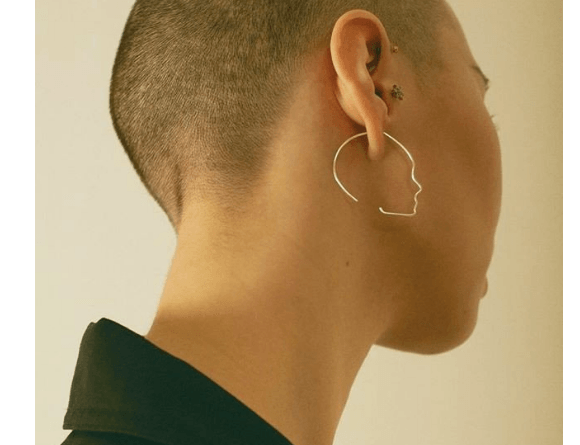 The "Get a Bob" earrings are designed with a self-empowering vision – whether it is getting a new hairstyle or whatever that changes your image, like a new pair of earrings.  They represent being confident about yourself and taking care of your desires.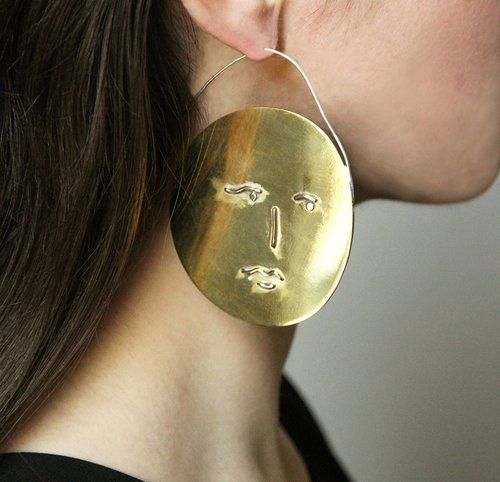 These earrings are called "The Mirror". They depict handcrafted faces, each slightly different with a personality. They are made in London and featured by the brand Sian Evans in a collaborative project with Carmen Borgonovo.
They take inspiration from Leonora Carringtons surrealist works and South American Mapuche jewellery. Using techniques and processes that echo modernist artists jewels.