The new jewellery category "Demi-Fine", which has now been online for about a half year, is here to stay. It is created by the Luxury fashion e-tailer NET-A-PORTER to accommodate a growing market of women who want fine jewellery at slightly more affordable price points. The category "Demi-Fine Jewellery" referred to as accessible luxury is created because accessible luxury in jewellery is an expanding sector just as in the fashion space.
The Demi-fine Jewellery is often recognized by the karat of the gold, meaning that the pieces in this category will most likely be 9, 10 or 14 karat gold, but you will also find silver and diamonds in the Demi-fine selection.
One of the backgrounds for the new category is a recent increase in women buying jewellery for themselves. The category is innovative and fills a gap between fine jewellery and the more low priced fashion jewellery. Historically these have been two very separate categories, but the new demi-fine acts as a hybrid between the two and the demi-fine has become the luxurious little sister, allowing for luxury every day.
To The Jewellery Room this bridge is a quite interesting approach as we, with a strong knowledge of the jewellery and fashion sector believe that there is a gap between jewellery and fashion. The bridging of the two is the exact ethos of The Jewellery Room concept as we work to integrate jewellery into a fashion environment and believe that there is a strong and strong link between them.
We're great fans of the Demi-fine hybrid and love these pieces in the category.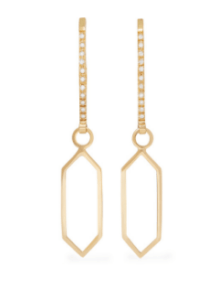 Earrings in 9 karat gold with diamonds from Natasha Schweitser.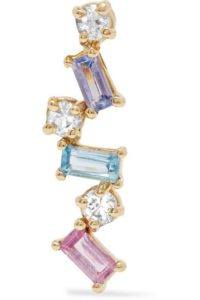 Earring in 14karat gold with coloured stones by Loren Stewart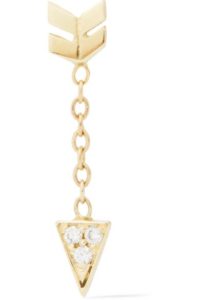 Arrow earring in 14karat gold by Jennie Kwon Designs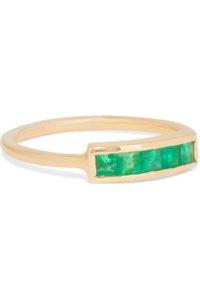 Gold pinky ring in 14 karat with emeralds by I and I
SHOP THE JEWELLERY ROOM DEMI-FINE FAVOURITES HERE