Join our chrismas calendar
&
check below every day to see if you are the lucky winner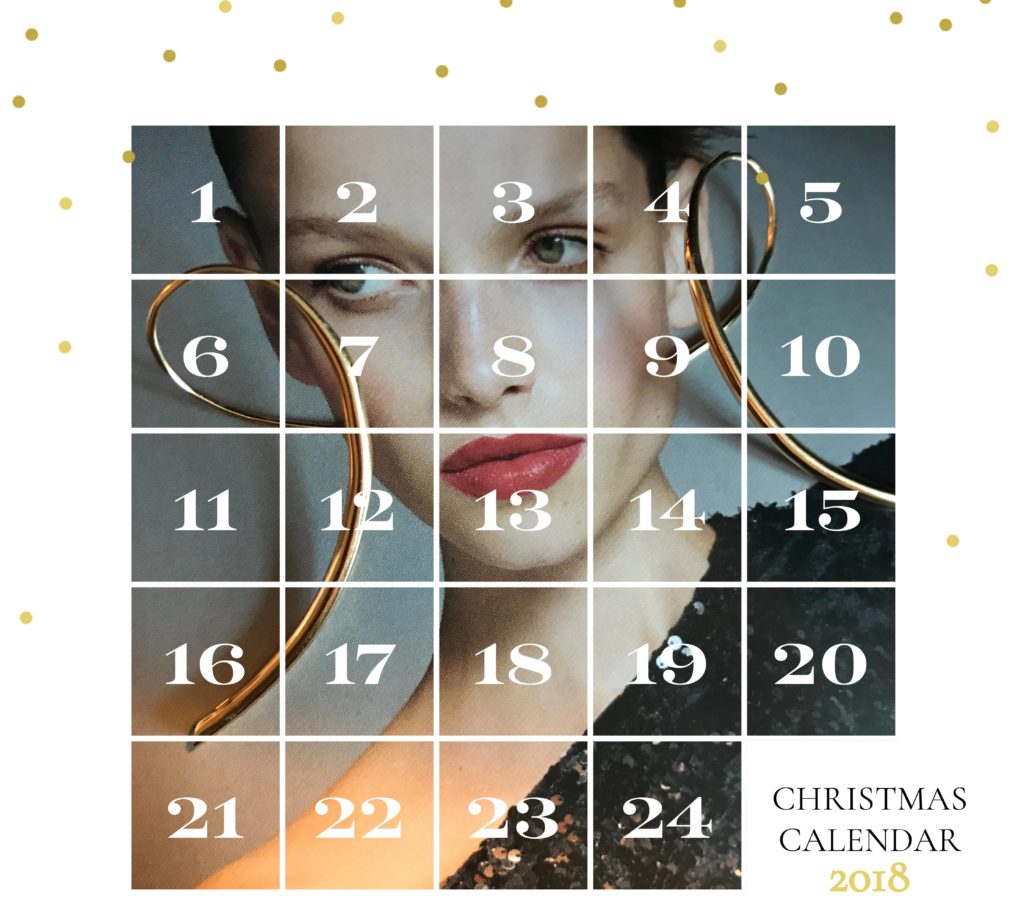 WIN today or tomorrow or...
Win amazing and unique jewellery in December, from some of the most coveted jewellery designers just now.
If you haven't already joined in you can still do so right now on our instagram
Every day a new piece can be yours !
The winners are drawn here  – STAY TUNED
Winners will be contacted directly via Instagram direct in the beginning of January 2019
December 1st , Earrings from ByPariah:         asalleidan
December 2nd, Necklace from Libelula:     Goluckymilla

December 3rd, Earrings from Bergsøe:      marielynge
December 4th, Bracelet from  Marlene Juhl joergensen:  Parinkarin
December 5th, necklace from NordbyThomsen :                           Marianoertoft
December 6th, earrings from Rebekka Notkin :                              Juliebrandhoej
december 7th, earrings from Nina Webrink:                                     parmidarezai
December 8th, bangle from T/raw:                                                         Angelaleanocita

december 9th, Rainbow set from Sif Jakobe Jewellery :               anna.kauffmann
december 10th, Ring from Unspoiled Jewels:                                       mille_madsen

December 11th, Diamond bracelet from Ebba Brahe Jewellery: Nastasja.m
december 12th, Silver Set from Pioni Design:                                        PernilleEnoch
december 13th, Silver bangle from DUlong Fine Jewelry:              Marleneschou
December 14th, gold ring from Sofie lagdefoed:                              annesofienelson
December 15th, goldplated earrings from Keskipompuu:                    stefaniemichelleandersen
december 16th, Charms bracelet from With Love darling:           Kathrynruthbishop
December 17th, Gold plated earrings from Vera Vega                    julesluvz_   
december 18th, gold flake necklace from Sofie Lunoe                        Sarahkloeve
december 19th, earring in 14kt gold from Line&JO                                   Evakold
december 20th, gold ring from Carré jewellery                                     mia.nikolajsen
December 21st, statement earrings from Vibe Harsløf                          Wimakh
december 22nd, gold pendant from Marylou Jewellery                       lottegregers
december 23rd, Gold rain cloud from Josina                                             trinemoerk
december 24th, gold necklace from Nadia shelbaya jewelry             jennna_brooke