By: Tamsin Ivy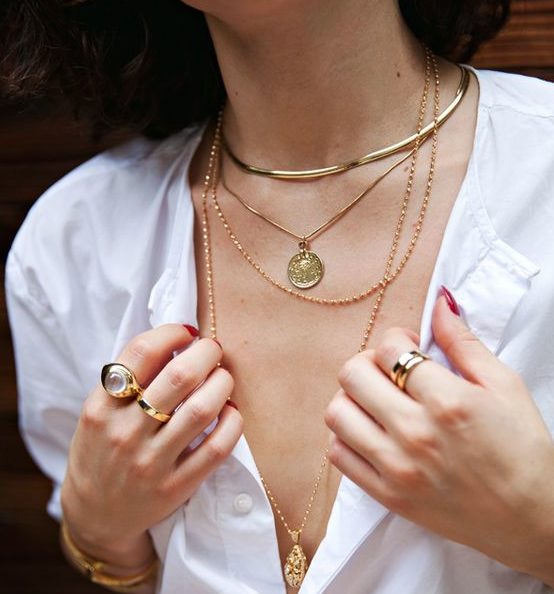 In the last year or so we've really noticed a shift in the world of jewellery. Fashion and jewellery have become intrinsically linked and women are experimenting more than ever with their jewellery style. With fashion-forward jewellery on the rise it's an exciting time to try out new trends, and break old ones. So it's time to take some risks in the jewellery department and stop wearing the same safe, classic pieces every day!
But with so much to choose from where do you begin? I've joined The Jewellery Room to write a series on "breaking the rules" and to give you some tips and inspiration on some of this years most exciting jewellery developments.
First up is one of the easiest, and most fun, rules to break – Mixing Metals. Traditionally we wear all silver or all gold at one time. But matchy matchy is a thing of the past and the new trend in jewellery is to mix up all your metal tones together. It's the perfect trend if you are used to wearing all one colour and want to dip into experimenting with different metal tones. It's great because you can mix and match by adding pieces to your collection slowly. By breaking this trend you can test pieces and see if you like the way the colours sit on your skin and with your wardrobe.
To get you started I've collected examples of how to style mixed metals and some of my favourite pieces to wear together.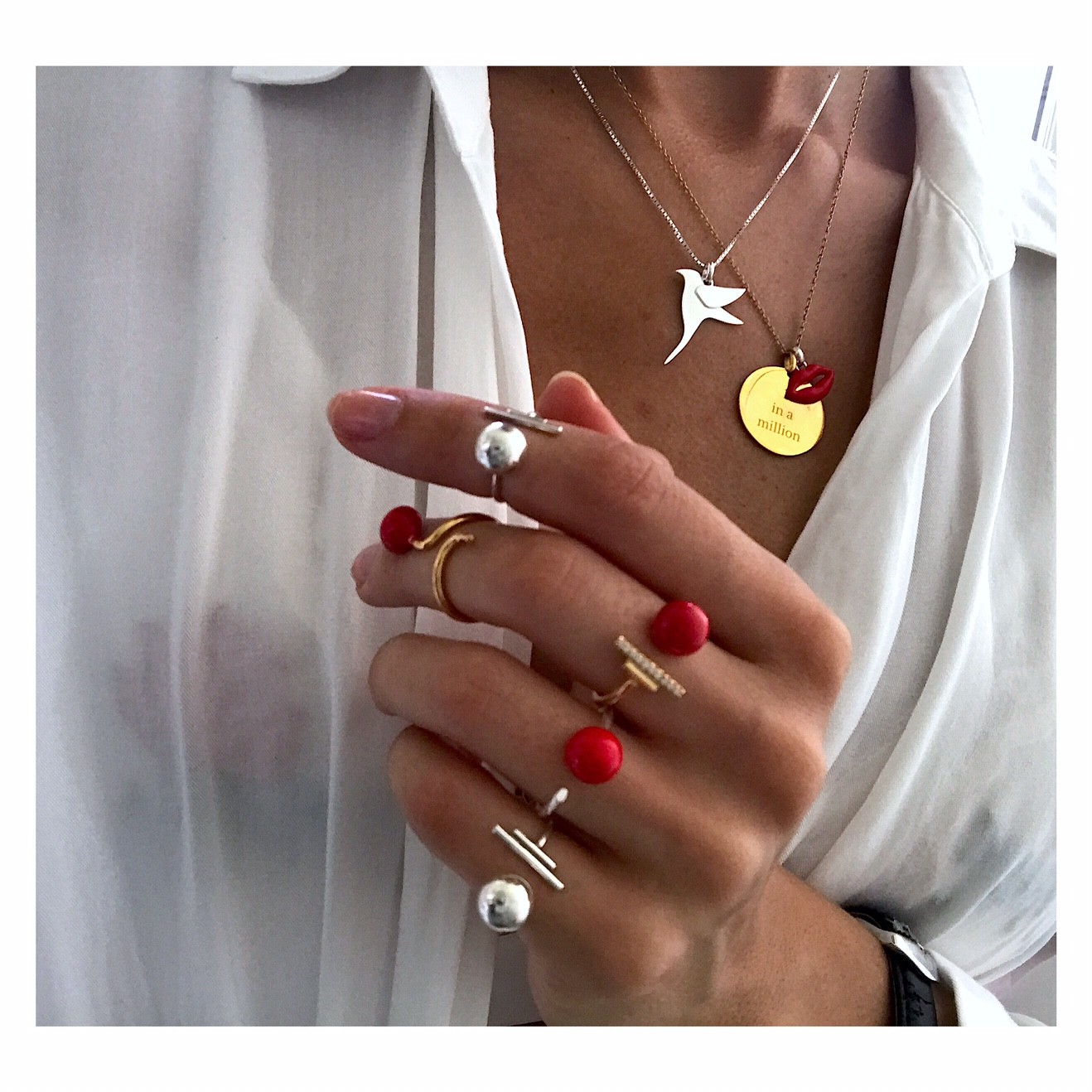 Stacking different pieces together works best to combine the metals. Try pairing jewellery that is of a similar style. For example stacking pieces which all have a matte finish vs pieces with a polished finish. That way the jewellery matches together even if the colours don't. Once you get more daring try different textures, weights and styles too – the more rules you break the better!
Here are some examples of different metal coloured rings, from Sif Jakobs, which look great stacked together: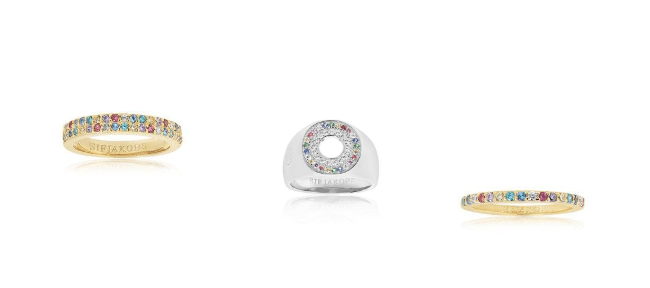 The matching stone colours tie the pieces together, but the contrasting metals give this stack an unexpected twist! Shop them here.
Another option is to find a piece that blends the two colourways to bring the look together. Try finding one statement item that has both silver and gold colours mixed already. Then add other pieces of just gold or silver to compliment this focus piece. For example I love these mixed metal rings from Bergsoe Jewellery: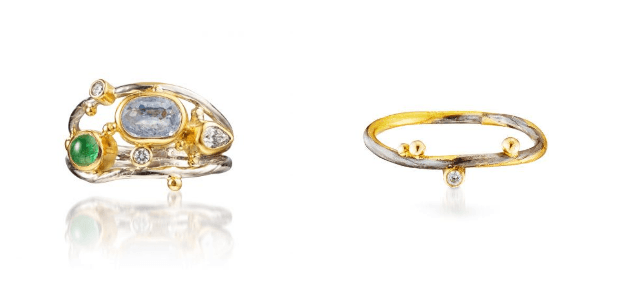 For earrings you can have a lot of fun if you have multiple piercings. With studs and cuffs you can easily mix and match different colours: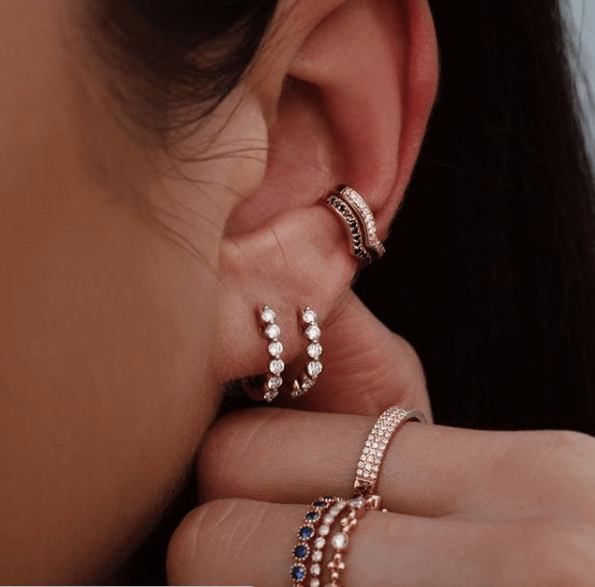 Alternatively find a set of statement earrings in one colour and then accessorize with subtle studs in another metal tone. I love the combination of these alternative hoops by Dulong Fine Jewelry: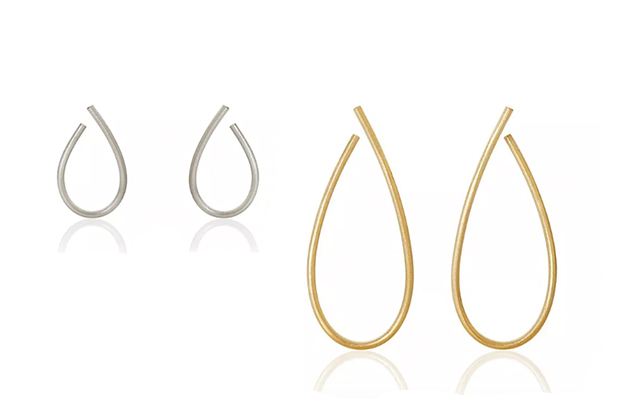 Wear the big ones in gold and then wear smaller ones in your other piercings in silver to contrast. The combined look is effortlessly cool. Get it here.
Another way to try this trend is to wear mostly one metal and only touches of another. For example with stacking bangles: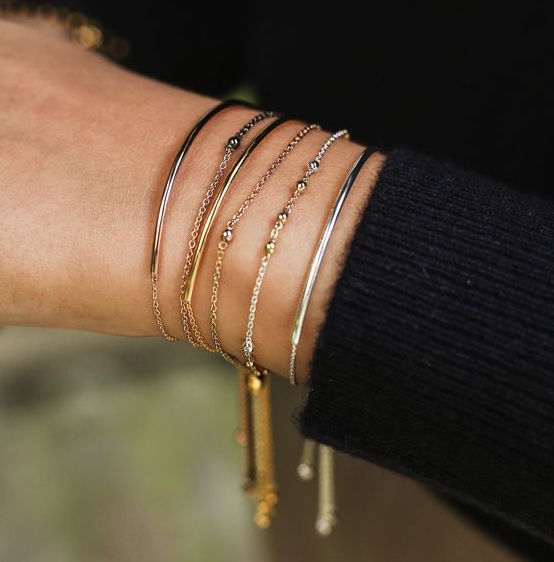 I love the idea of these dainty gold bracelets by Ole Lynggaard Copenhagen layered next to the chunky silver bangle from Vera Vega: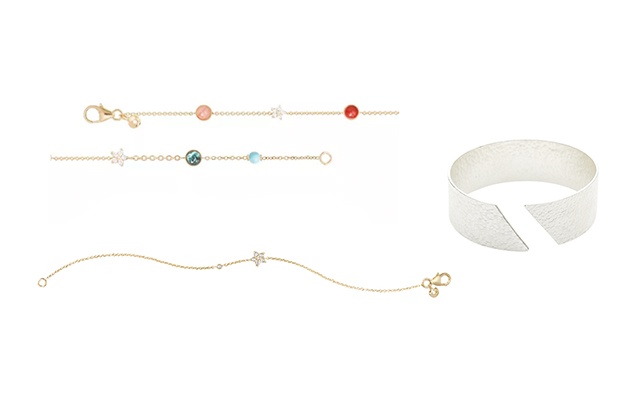 I hope you start experimenting with these looks! Stay tuned for the next articles in the Breaking the Rules series.