The latest collection from the Norwegian designer Hasla is inspired by her childhood where she spent every summer on the south coast of Norway and brought home countless shells that she had found on the beach by the sea. This season Hasla has turned these memories into a new jewellery line. Moving away from the well-known shell shape and into a more abstract universe the "Skjell Collection" carries Hasla's signature style.
A sea of inspiration
From golden waves, seashells, water animals and precious freshwater pearls – there is no doubt that many Scandinavian jewellery designers have turned to the ocean and sea as a source of inspiration.
See it for yourself as we have handpicked some of the best so join our designers on an under-the-sea adventure with a natural touch of one of a kind colourful corals, unique pearls, whimsy silhouettes and waves in gold and silver to caress your ears or fingertips.
Bergsoe has, for instance, used mermaids as muses for some of her unique coral designs.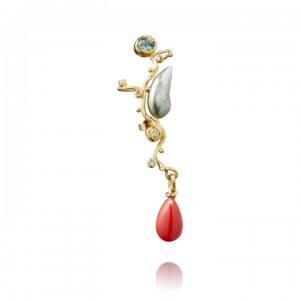 18K gold necklace by Engelbert.
Rebekka Notkin Darling Collection.
Luna earrings by Dulong Fine Jewelry in sterling silver with freshwater pearls.
Orit Elhanati is the creator of these stunning earrings.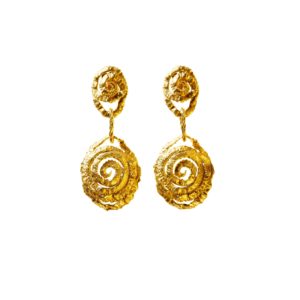 Cute crab necklace by Malaika Raiss.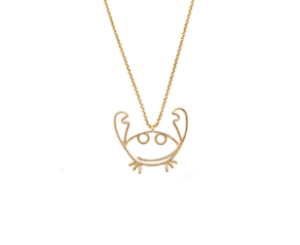 Twist earrings by Danish Sofie Lunøe in 18K gold.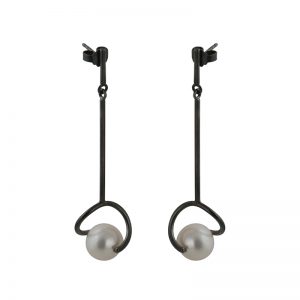 Golden necklace by Blue Billie.